CUSTOM EQUIPMENT REFURBISHING
From routine maintenance to fleet reconditioning, ProAll excels at restoring, repairing, and detailing all cab and interior components. With our 60-foot paint booth and 12 full-size bays located in the heart of Texas, we can take on jobs of all shapes and sizes and get you back on the road quickly and safely.

ProAll excels in restoring, repairing, and detailing heavy-duty equipment including trailers, concrete trucks, cab, chassis, water tank, engine, transmission, and interior components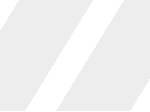 WHAT CAN THE PROALL EQUIPMENT REFURBISHING CENTRE DO FOR YOU?
Truck Interior Refurbishment

Custom Equipment Refurbishing

Sandblasting & Industrial Painting

Parts and Service

Routine Maintenance

Truck Mounting
At your service
ProAll has a proud heritage of building the most reliable, long-lasting, and technically advanced volumetric mixers in the industry. Couple this with our reputation for providing outstanding customer service, exceptional craftsmanship and quick turn around times, it's no wonder a ProAll customer is a customer for life.


Before
After
NEED ASSISTANCE?
We're here to help. We offer a variety of trade in options, custom refurbishing and a range of third party financing possibilities to get your concrete business working at peak performance.
Contact Us