PRECAST CONCRETE OVERVIEW
In the competitive precast market - quality, consistency and costs control can make or break an operation. Our precaster partners are able to stay competitive and outperform their peers by putting their ProAll Mixers to work. With a volumetric mixer on site, operators have 100% control of the design mix, the quantity of cement produced and when and where each form is poured.

This flexibility and control equates to a better product, faster delivery and lower costs.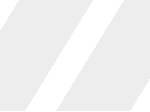 ROCK SOLID COMMITMENT TO QUALITY
Whether your operation is focused on small volume decorative forms or larger-scale foundation structures, you can count on ProAll to deliver on quality, control, costs – and service.  The key benefits of a ProAll volumetric cement mixer for precast jobs include:
Eliminating wastage – always produce the exact amount of concrete when you need it. Stop and start again at any time.
Configuring the mix design to the exact specifications for each form and function. Change the mix at any point in the load to accommodate new designs.
Ensuring the quality of your product by controlling the speed of the pour – eliminating the chance of voids.
Own your own volumetric mixer and you control the quality of your product and the profitability of your business.
The biggest advantage of having the ProAll mixer is having the right product at the right time, in exactly the right quantity.

---

Gerrit Griessel Project Manager, SSBR Kusile Buildings
CONTACT US TODAY!
Whether you're new to volumetric mixers, need a quote, or a spare part - we're here to help.
GET IN TOUCH